Does Going To The Dentist Make You Nervous?
There's no need to miss out on vital oral healthcare, have sedation dentistry
Call Now To Speak To Us Now:
0117 973 1910
If you experience dental phobia, sedation dentistry is one way to soothe the nerves and ease anxiety. The most important decision you'll make is the dentist you choose to place your trust in.
For more than 16 years, Clifton Smiles has been Bristol and the South West's trusted dental practice for sedation dentistry. Under the care and expertise of the team led by Dr Neil Gerrard and dental technician Paul Gerrard, we pride ourselves on taking the time to understand our patients, answer your questions and address any concerns you have, so that you can make your decision about sedation dentistry equipped with the information you need.
Our team recently won the prestigious Best Aesthetic Dentist and Technician of The Year Award. We are here to help. Give us a call now with your questions – you can also book your Free Consultation.
Call us on:
0117 973 1910
Dr Neil Gerrard is an experienced sedation dentist who creates healthy smiles every day. Sedation dentistry can:
Enable you to have vital dental work that could save or replace teeth with highly functional dental implants

Reduce or eradicate your fear of the dentist

Help you to feel calm during dental treatment
Be Relaxed And At Ease In The Dentist's Chair
We offer oral, inhalation and intravenous sedation.
Break the link between dental treatment and painful experience.
Make Check-ups Part of Your Health Routine
You no longer need to avoid the regular maintenance you receive from a dental check-up.
Leaving dental issues for weeks and even years because of fear can lead to long-term health problems. Sedation can help you avoid these difficulties.
Make the Dentist a Friend Not a Foe
Sedation can help you to feel relaxed and even at ease when you see the dentist – it doesn't have to feel painful!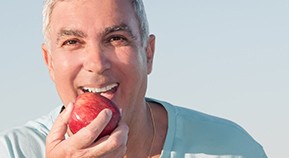 With sedation there's no need to miss out on treatments that restore the function of your teeth and create beautiful smiles.
– The Next Step – Speak To Bristol's Trusted Sedation Dentist
If you're on a mobile phone, just tap to call on the button below and we will be happy to answer your questions about sedation. You can also book a Free consultation where we'll assess your needs, discuss your options and answer any questions you might have. Give us a call today – you have nothing to lose and everything to gain – including a beautiful smile!
Call Now To Speak To Bristol's Trusted Sedation Dentist:
0117 973 1910