Porcelain Dental Veneers Bristol
Get a celebrity smile today with veneers!
Dr Gerrard explains why so called 'cheaper' veneers are often not the best option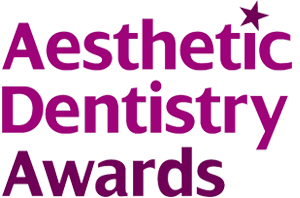 Veneers are extremely versatile and can be used to disguise a number of imperfections which is why they are a popular choice for people looking for a new smile they can be confident with.
Veneers are no longer something that are only available for the rich and famous, advances in technology mean that veneers are more affordable than you think.
They are very thin layers of porcelain – thinner than a contact lens – which are bonded to the front of your teeth giving a beautiful, natural-looking smile.
They can be used to disguise a single tooth or several teeth and are most often used as part of a smile makeover.
Natural Looking Veneers For Sadie
Six reasons why you should consider Veneers
Natural Look. Your new teeth will look totally natural and indistinguishable from your other teeth
Lasting Results. Your new teeth will typically look and feel great for many years
Natural Feel. Your new teeth will feel just like your normal teeth
Perfect Shade Matching. Our shade matching technology that enables us to perfectly match the colour of your teeth
High Quality Materials. We use top quality materials that are designed to last
Perfectly Formed Shape. Dr. Gerrard is a highly skilled dentist and your new teeth will be perfectly shaped.
Before & After Veneers Treatment
The veneers process at Clifton Dental
Before beginning your treatment, we will always take the time to talk with you and find out what you like and don't like about your smile. We will discuss your expectations with you, be honest about how much we can achieve and suggest the most suitable treatment options.
Once you are ready to proceed, we will meticulously assess, plan and design any changes using digital photographs and models to help us ensure the best possible result.
We usually carry out the actual procedure over two appointments. At the first one, we prepare your teeth for the veneers by trimming back a very thin layer from the front surface and the biting edge of the teeth to be treated.
We then take impressions and fit temporary veneers. Once you are happy with the temporary ones, our dental laboratory will carefully craft the permanent ones for you.
At your second appointment, we will fit the porcelain veneers. This means bonding them in place, polishing them and ensuring that they fit properly. We will usually see you a few days later to check that they are comfortable and functioning well.
It is safe, gentle and effective and, with proper care, your smile could sparkle for years.