Straight Teeth Braces At Clifton Dental Studio, Bristol
If You Are Unhappy With Your Smile. If You Cover Your Mouth On Photos. If You Feel Self-Conscious When You Open Your Mouth, Then We May Have The Answer For You!
Introducing award winning, fast, discreet, straight teeth systems at Clifton Dental Studio, to give you the smile you desire in just a matter of months. 
Over the past few years, a number of different cosmetic brace options have become available, some of which are from online retailers or high street shops where you never get to see a dentist.
There are many reasons you should seek treatment with a qualified dentist when considering cosmetic braces, and as a leader of a team that provides a full range of cosmetic dental services and cosmetic braces there are number of very good reasons to choose Clifton Dental Studio when transforming your existing crooked teeth into the confident new smile you desire.
Why Choose Clifton Dental Studio For Cosmetic Braces?
We give you a complete dental health and smile audit
Your safety and protection – we are regulated and insured
We are here for you throughout your treatment
We stop your teeth from moving back to their original crooked position
We are multi award winning premium providers.
We are highly experienced in providing custom solutions using innovative invisible braces. It's one of the fastest ways to align teeth, restore oral health, and bring back your true smile.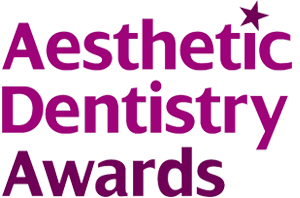 We understand there are thousands of people in Bristol and the surrounding area who have been living with a crooked or twisted smile. The great news is it's never too late for you to get the smile that you want, and with the advances that have been made within dentistry there is no need for you to wear unsightly braces for what could be years on end!
Your smile is unique and that is why we have a number of techniques we can use so that your dream smile can be achieved. 
Better yet, you no longer have to wear those 'train track' braces for months or even years. Here at Clifton Dental Studio we use treatments that will perfect your teeth in just a matter of months! Our braces are so discreet, no one need know that you even have a brace in! Our treatments are quick because we generally target the front 6 teeth, as a result we don't need to extract teeth or fill in large gaps. This means that we can straighten teeth in less than 9 months for most patients.
Your straight teeth questions answered…
The Three Types Of Braces We Offer You
How Can We Straighten Smiles So Quickly?
What's Included In your Braces Treatment?
If you'd like to know more about the treatments that we offer, why not come along for a Complimentary Consultation today. Give us a call On 0117 973 1910 or click on the button below to book.
We offer 3 types of braces depending on your needs. We have tooth-coloured brackets and wires that fit onto the front of your teeth. We have brackets and wires that fit behind your teeth, or we have clear plastic, removable aligners. During a free consultation we will discuss your goals and then establish which option is suitable for your teeth, your timescales and your budget.
What Is Included In Your Braces Treatment?
Full mouth assessment To Make Sure Everything Is Healthy
All Materials Are Included For The Whole Treatment (No Hidden Surprises)
Fixed And Removable Retainers To Keep Your Smile Looking Great
A Complete Mouth Refresh And Professional Home Tooth Whitening
What do our patients think of their Clifton Dental Experience?
I'll start this story back in October 2022.I had avoided the dentist for 15 years after developing a severe case of Dentophobia. To the point where I couldn't even talk about teeth or look at my own in the mirror in fear, I would see something terrible.However, I had a smile I wasn't overly happy with, and it had been a dream of mine to have a smile I was confident with before I got married in July 2023.Knowing I didn't have much time, I decided to book an online consultation with Clifton Dental after countless talks with my partner. Having a chat online, in the safe environment of my own home, without having to step foot in a dentist made this decision easy and I told myself "if I don't like it, I don't have to go". So I had my online chat and was told braces were probably the best option for me. I then hesitantly booked a "new patient" appointment with Neil for 2 months time, thinking I had plenty of time to overcome this phobia and seemed so far in the future I didn't need to worry.Soon enough, January rolled around and before I knew it, my appointment was with Neil the next day. I won't lie, I didn't sleep the night before. I was an anxious wreck. I didn't know how I'd even step foot into a dentist, let alone have someone look at my teeth. I spent all night worrying if all my teeth would need to be taken out, would I need dentures (I'm 30 yo) or how many root canals I'd need?Walking into Clifton Dental, you're greeted with a boutique feel I'd only experienced at an Aesthetics Clinic. From there, I was asked what I didn't like about my smile, and we came to the conclusion composite veneers would be the best option for me with my wedding a mere 7 months away. Then, Neil walked into the room and made me feel totally at ease as he conducted the first "examination" of my teeth and gums in 15 years. I was terrified.But I didn't need to be. Neil reassured me that my teeth were not as bad as I thought, only needing 2 fillings and a good ol' clean before we look at booking in for my veneers. I opted for the RA sedation for both my hygiene appointments and my filling session, as the thought of going through that without anything petrified me. But I knew I was making progress.My first sedation hygiene/filling appointment was with Charlotte (Lottie) and I cannot even begin to tell you how at ease she made me. Before I knew it, I was sinking into the chair and was the most relaxed I'd been in months. The 2 hour appointment was over in a flash, and all of a sudden I was sat up, rinsing and spitting and was simply speechless as how I'd...a. Just had 2 fillings without feeling ANY pain what-so-ever.b. Had just overcome a 15 year old fear of the dentist in 2 hours.c. How excited I was to come back for my next appointment.After another sedation/hygiene appointment with Charlotte, I was ready for my first veneer appointment with Neil.We took some time to look at the mockups of the veneers he had done during my first consultation with him, and I have never had so much faith in someone. I knew Neil was a master at his trade, and was so excited to have the smile I'd always dreamt of.4 hours later, I had a new smile. I was beaming from ear to ear, and even shed a tear when I looked in the mirror. How was all this possible with zero pain? Why had I not done this sooner? So many questions were whizzing through my head, but one thing was for sure, I was elated.Since then, I've had nothing but compliments on my smile. So many friends and family were worried I was going to end up with "Turkey Teeth", but they didn't need to worry, as my teeth look so natural, that they simply couldn't believe I'd had veneers and were astonished at how amazing they look.Words can't express how thankful I am for Charlotte & Neil and the team at Clifton Dental. In the space of 4 months, I overcame a 15 year phobia of the dentist and now have the smile I always wanted. I simply can't recommend enough and I'm already looking forward to going back for my next hygiene appointment, this time WITHOUT sedation.

I have confidence in recommending Clifton Smiles, my journey has been a long one, beginning with braces and finishing with veneers, whitening and composite bonding. My results have exceeded my expectations and lifted my confidence. Thankyou to all staff who have been so kind, caring and professional from beginning to end. A special mention to Rory and Neil you have made such a difference to my life.

I've had one of my last appointments at Clifton today. The bigger treatments they have done for me were braces for my lower teeth and veneers for the top teeth. I could not be happier with the results, or the team that have been responsible for my care. They are utterly amazingThank you everyone at Clifton!Elin

Edited:Since this review I immediately received a call from Julie in reception who very quickly booked me into see the dentist Rory. My feedback concerning organising a dental visit has been dealt with promptly and the branch have taken steps to address further concerns raised with communication, especially with the out of hours service and messages translating to the main reception. I'm very happy with how quickly and professionally this has been dealt by Julie and the team. Over bite resolved, further dates to check now organised in a reasonable timeframe. Scans still at an extra cost but further explanation offered as justification.Much happier and as mentioned before, the prior service was outstanding so not to overshadow this.…………..During the process from introduction to removing my brace was great. There were times when additional costs would creep in from that quoted initially which needed discussion but fixed fairly easily.However aftercare hasn't been great, it's really difficult to get in to see the dentist who is very busy and existing clients are often referred to an additional phone service where messages dont get through to the main reception (this has wasted my time twice on travel, where I've been outside at 10 minutes past my appointment to then be turned away or asked to wait 2hrs for the next slot - It takes me an hour to get to the dentist).The over bite is still not right and teeth sore but I'm not able to speak to the dentist.Extra costs for scans etc have been mentioned when trying to order a backup night brace. As apparently records are no longer on file - even though it was only 6 months since taking my brace out.Overall not impressed with the after care which has really let down the fantastic service I had pre my braces taken out.

I had a wonderful experience with Neil and the team at Clifton Dental Studio. I started with Invisalign to straighten my teeth and then had a direct composite veneer placed on one of my teeth due to the tooth being a different size than the one opposite. It was all pain free and I am so happy with my new smile.

So today I got my braces off! I'm so happy with every thing clifton dental have done for me! Rory is amazing! I will miss him! Sam is also amazing. The reception staff are so warm and welcoming. My teeth are completely transformed and I'm just so happy!!
Clifton Dental Studio is a great example of how a trip to the dentist should be - friendly, professional, caring and PAIN-FREE. The whole team make you feel welcomed and it is a pure joy to see how happy and fulfilled they are knowing that they are literally putting a big toothy smile back on peoples faces! It's amazing how I started my braces journey, first embarrassed to smile, but fast forward two years to the end of my treatment and I can do nothing but smile! Dr Gerrard and his fabulous team have given me a massive confidence boost and I can't thank them enough for that! Can not recommend Clifton Dental Studio enough! You guys are awesome!

Have had nothing but excellent service since coming to Clifton Dental Studio. From having my braces fitted to my hygienist appointments. Everything has been pain free and the customer care is second to none! So glad I found this place.

I started my new teeth journey with Clifton dental studio back in January for a consultation , I knew straight away they were amazing they asked me what I was looking to achieve for my end result and showed me before and after pictures of what they could do before I even started treatment ! I felt comfortable at all times and they explained everything to me . Now if only I could show u before and after pictures . I had to crowns (front two teeth ) done at another cosmetic dental practice to straighten the two teeth only once they were done it looked worse than what I had before I was so upset never smiled after for the next 3 years they were different colour to my own teeth they were fitted wonky and my gums had gone black at the top and they were weird shape ! ☹️ anyway with a lot of saving and research we found Clifton dental studio who have changed my smile and my confidence for life !! It was completely pain free Neil spoke to me the whole way through checking if I was ok the whole team there was amazing !!! I have had 2 new crowns and 2 veneers to make my smile perfect also Neil has got rid of all the black on my gums and I have had them whitened to a natural look white not bright bright white and I love it it has made me confident to smile at anyone !! I have had so many compliments on my new teeth they look and feel amazing !!!! And I can't thank everyone enough at Clifton dental studio from the receptionist who kept me informed with all my appointments to Neil's team who all looked after me from x rays to moulds to hygiene and Neil for creating my new smile 😁😁😁😁😁 thank u jodie xxxx
This is a very long overdue review for the treatment I received at Clifton Dental Studio. A few months ago I finished the treatment of having braces fitted to re-align my teeth . Initially I was a little unsure as to whether it was worth the money and effort as my teeth weren't that bad, but after speaking to the team and then feeling confident to go ahead with the treatment, I can easily say it was the best decision I've made for a long time! The results are amazing and I can now smile with my mouth open and actually had to re-learn how to smile!As for the service I received from the team at Clifton Dental Studio it was second to none. From the minute I walked in there, to the end of my treatment two and half years later everyone was AMAZING. The team are highly professional, very friendly and always make the experience as relaxed and comfortable as it could be at any stage of the process. I cannot recommend Clifton Dental Studio enough and my only negative is that since finishing my treatment I don't get to see the team often enough! Neil you have an amazing team that are a true credit to your practice. Thanks guys and see you all again soon. Nick x

Hello, I had a sideways bottom front tooth, so my lower teeth were very crowded. I never had braces as a youngster but decided to get something done in my late 20s. I was apprehensive about it but received an excellent service from Clifton Dental Studio and can't believe how well the treatment works. The people there are always professional and friendly. Straight teeth are so much easier to care for as you get older, and now that I'm a mum and time is ever more precious, its great that I never worry about being easily able to keep my teeth clean!

From start to finish the team were honest about my options, welcoming every time i stepped through the door and courteous making sure i was comfortable. Having had braces for 2 and a half years as a teenager, i wasnt't excited by the idea of having them again as an adult. But Rory was able to give me realistic timelines, amazing advice on how to get the most out of my braces and work with me in order to get the results i wanted. I honestly wouldnt go anywhere else now, braces, check ups or otherwise.Thank you team 🙂

I first visited Clifton Dental Studio to have braces fitted for the perfect smile in time for my wedding. From start to finish the staff of all levels have been amazing and so welcoming. I actually don't feel like I'm visiting the dentist because the people and service are of such high standards and so genuine, approachable and down to earth. I have recommended friends and family as I am so impressed with how treatment and routine check ups has worked out so far. Top marks and well done to you all!
"I had my braces treatment in Clifton Dental Studio, and I had a nice experience. I've recommended it to some friends who have already booked some other treatments with them.
I can not recommend Clifton Dental Studio enough to anyone wanting to transform their smile. From my first initial consultation to the day my braces were removed every staff member I met was welcoming and professional. Neil and his team are amazing at what they do. Throughout my treatment, and even after my braces were removed, any queries or worries I had were eased with immediate appointments and there was always a friendly person at the end of the phone. For anybody that is considering 6 month smiles or something similar arrange a consultation here because I can guarantee the results will be no less than perfect. I receive so many compliments on my teeth and it's all down to Clifton Dental Studio.
I'm currently having treatment that includes braces with CDS and the experience is really unique, mainly due to the people! All the staff are so friendly and welcoming, from receptionists to hygienists, dental nurses and dentists; They are all genuinely happy and such a great team that it makes the whole experience really pleasurable. The standards are really high and you know you are in good hands. Highly recommend. Thanks all. Amanda ☺️
The team at Clifton Dental Studio have impressed me from day one. I left my initial consultation feeling well informed and excited about the next steps. Their customer service exceeded my expectations and I had no hesitation about signing up. I have gone on to have braces, hygienist appointments and whitening - and I am so happy with the results! At every stage of my treatment I have found the team to be professional, friendly, knowledgeable, helpful, welcoming... they are the loveliest team!Now with straight, healthy and white teeth, I've been recommending the wonderful team at Clifton Dental Studio to everyone! Thank you to the team for giving me a beautiful smile to be proud of!
I've always wanted to have straight teeth so after my partner had some amazing work done here I went for a consultation. Since the first visit I've felt very welcome and all of the staff are lovely. I am so happy with my teeth even with my brace still on which is due to come off this summer. After hearing of my experience my sister now has a brace from here and my daughter who is 3 loves coming along for a check up and to see the team. I can't recommend them enough.
Super friendly and professional staff who are so easy to talk to. I've never been very keen on going to the dentist but always felt at ease when attending each and every appointment as the atmosphere in the practice was so welcoming. I'm so happy with my new smile I can't believe that they managed to get my teeth so straight as I didn't think it was ever possible!! Thank you!! If you want a professional, friendly and trustworthy practice I would highly recommend Clifton Dental Studio!
So Can I Ask You, Are You Interested In Changing Your Smile? 
Excellent. To make life easier for you we created a guide to tooth straightening.
If you want to know more about Straight Teeth solutions then our FREE Guide is ideal. This guide can be sent to you by post or you can read it online, whichever suits you best.
The guide provides you with more information about our practice and our straight teeth team, along with details on each of the straight teeth systems that we currently use. In addition there are patient success stories from satisfied clients that have walked away with a fantastic new smile.
Request Your Free Guide To Straight Teeth Today!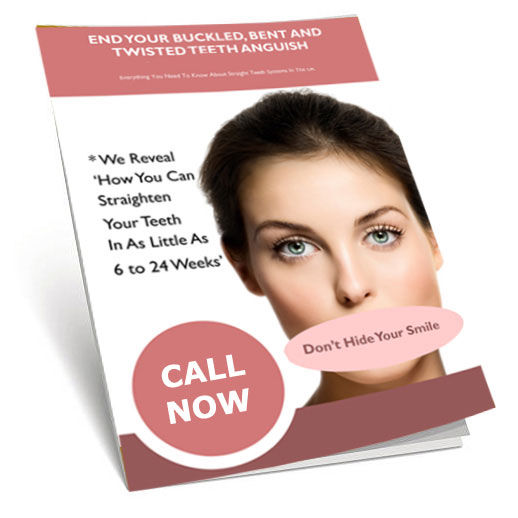 Braces Treatment Can Be A Massive Life Changer, Just Ask James
Here are some examples of patients who have achieved their goal of a straighter smile…
Are Braces Right For You?
We have many different options for you if you are unhappy with your teeth and smile. For many people, braces can be the perfect solution, for others veneers are the way forward, and for some just a little cosmetic bonding will help to achieve that perfect smile. 
Below are some of the more popular treatments that many of our patients choose to give them straighter teeth.
Click Here For Invisalign

Click Here For Invisalign
Have you always wanted a perfectly straight smile? Would you like to close a gap or correct protruding teeth without the stigma of wearing fixed metal braces? There is now a revolutionary way to align your teeth using Invisalign invisible braces.
This invisible orthodontics system uses a series of clear aligners that are custom-moulded to fit your teeth. They apply gentle pressure to your teeth to gradually reposition them over time.
When compared to traditional, fixed, metal braces, Invisalign has several advantages:
Convenient – it does not disrupt your lifestyle, you can remove your aligners to eat the food you want and to clean your teeth.
Discreet – since the aligners are virtually invisible most people won't even notice you are having treatment.
Comfortable – there are no metal wires or bands to irritate your mouth.
Click Here For Inman Aligner

Click Here For Inman Aligner
Have a beautifully straight smile in just 8 weeks!
Wouldn't it be great if you could straighten your teeth in just a few weeks without having to wear unsightly braces and without having to pay a fortune?
Cosmetic dentist Dr Neil Gerrard is one of the first in the UK to offer treatment with the new Inman Aligner – a virtually invisible appliance which can straighten teeth in just 4-16 weeks.
The aligner is removable, making it easy to wear, and is a fraction of the cost of other similar systems.
"The Inman Aligner is the ideal solution for clients who are self-conscious about their misaligned teeth, but who don't want to commit to lengthy treatments," said Dr Gerrard.
The aligner is removable, which means you can still eat whatever you like and you can clean your teeth as normal without the need for fiddly brushing between wires. You don't need to wear it all the time if you don't want to but Dr Gerrard recommends wearing it for at least 16-20 hours a day for the quickest results.
Click Here For Six Month Smiles

Click Here For Six Month Smiles
Crooked teeth make many people feel self-conscious or reserved. There are various methods to correct misaligned teeth but most take between 18 months and two to three years with conventional orthodontic treatment or clear braces.
However, the latest in orthodontics – known as Six Month Smiles, can give you the teeth that you want in a fraction of the time taken with conventional treatments.
Six Month Smiles utilises clear wires and brackets to gently straighten teeth in an average time of just six months by focusing on the teeth that show when you smile and not making significant bite changes.
Six Month Smiles treatments use tooth-coloured braces that are barely visible. The wires are usually tooth-coloured as well.
Six Month Smiles use low force to move teeth more comfortably with an emphasis on the cosmetic appearance of your teeth rather than the position of your bite.
Click Here For Ice Braces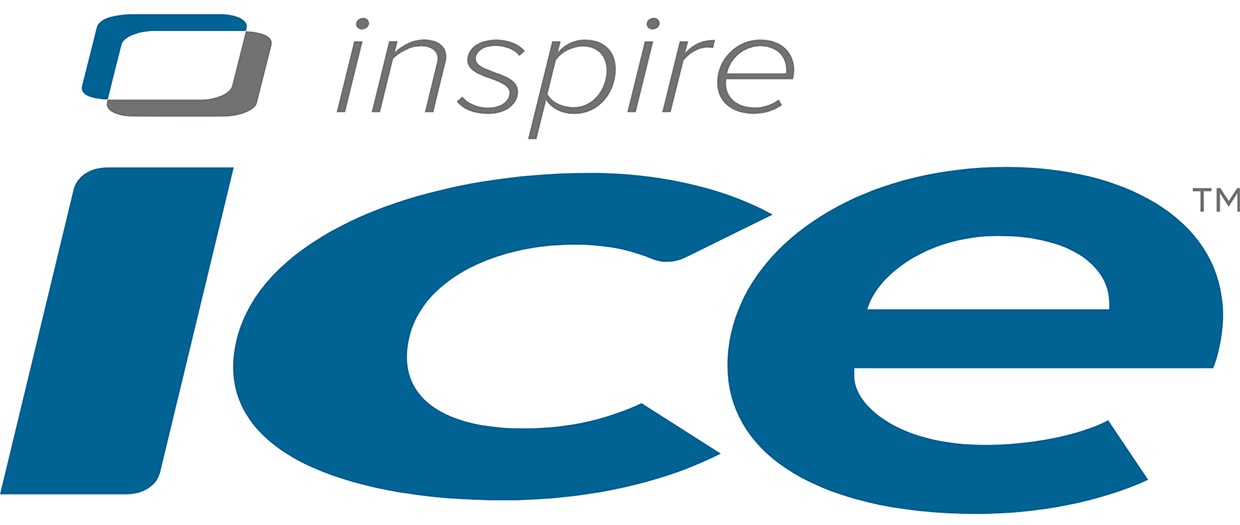 Click Here For Ice Braces
Getting Inspire ICE braces means you can have the look you want with discreet, clear treatment regardless of the complexity of your case.
Inspire ICE braces are small with smooth surfaces and rounded contours, designed for your comfort. This means you'll get used to your braces in no time and look great throughout your entire transformation.
Improving your smile makes you feel great and has lasting benefits. Inspire ICE clear braces work 24/7 toward creating your perfect smile! Avoid the hassle and maintenance that comes with removing aligners every time you eat or drink.
It's never too late to have the smile you've always wanted. Braces can move teeth at any age to achieve a beautiful result that's youthful and dynamic.
If you'd like to know more about the treatments that we offer, why not come along for a Complimentary Consultation today. Give us a call On 0117 973 1910 or click on the button below to book.
Before and after braces
Looking after your smile once you have braces
We aim to provide the best quality dental care to help patients achieve optimum oral health, our goal is a lifetime smile with natural teeth. We want our patients to be rewarded.
We offer a selection of membership levels giving you the benefit of having regular visits whilst spreading the cost over monthly payments, making treatment affordable and easy for you to budget. Membership offers additional benefits exclusive to members, including discounts on further treatments.
Always Leave a Positive and Lasting Impression
Award winning dentist Neil Gerrard is an experienced dentist who is highly experienced in using invisible braces to restore beautiful smiles every day. Here are 7 reasons why invisible braces could be for you…
Boost Your Confidence with a smile you're proud to show. Bring out your true appearance. Look and feel younger and healthier.
World's Most Used Solution. Invisible braces are the world's leading solution for straightening teeth.
Enjoy Your New Smile Sooner. Invisible braces start working faster than alternative solutions so you can start enjoying the benefits of a better smile sooner.
Your Comfort Matters. Invisible braces are small and discreet so you almost can't feel, or even see them. They can even be removed when you eat or brush your teeth.
Shorter Treatment Time. For many people the desired results can be achieved in months not years. New aligners are supplied every 2 weeks.
No Metal Wires. Invisible braces are comfortable to wear as there are no metal wires, only small thin aligners.
Custom-made Aligners. All braces are custom made by Dr. Gerrard. After taking impressions of your teeth invisible braces will take only a month to make.